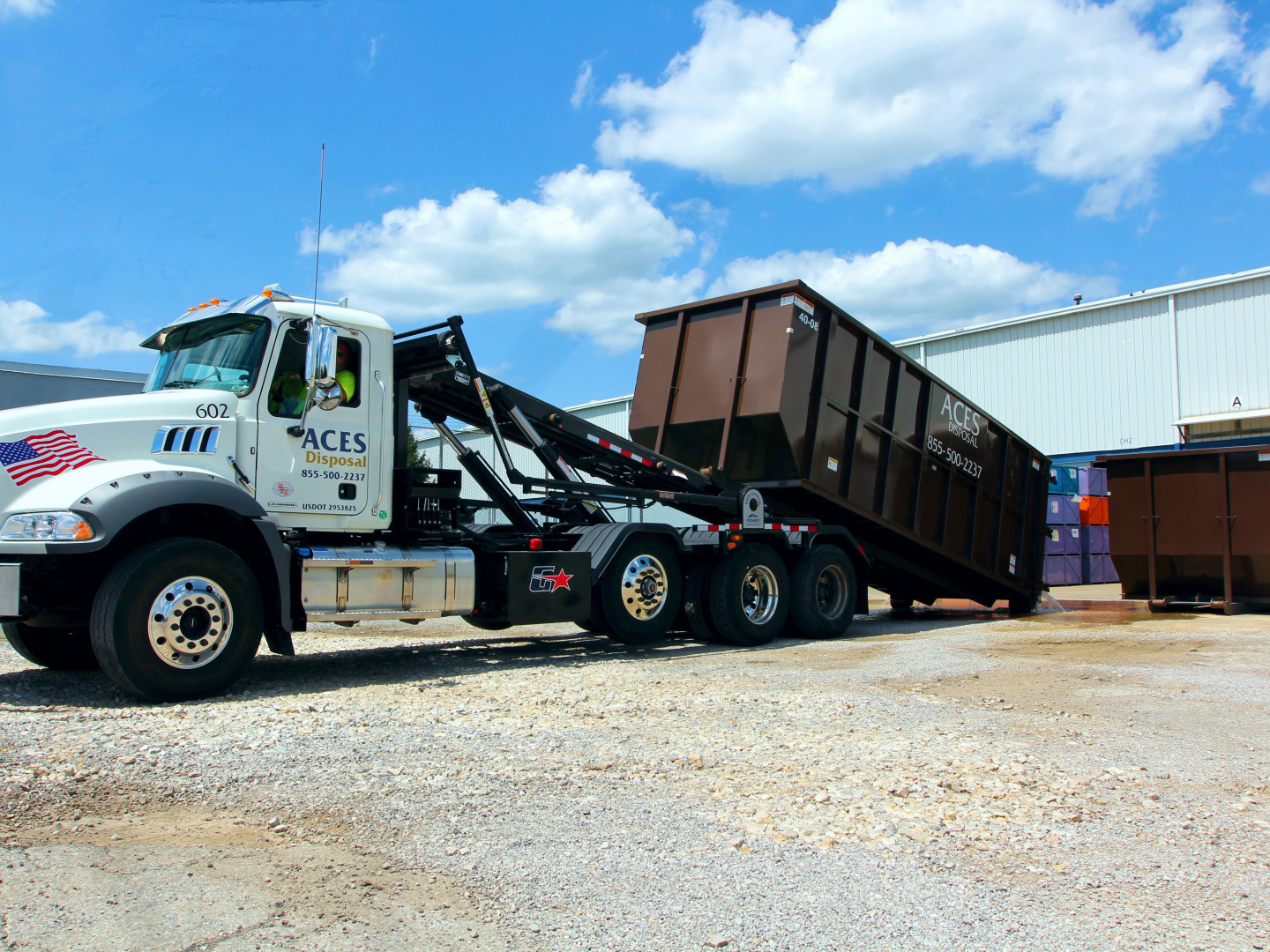 Say Goodbye to Industrial Waste
Schedule an affordable industrial dumpster rental in Evansville, IN or Fairfield, IL
Every industry creates waste. When it's time to remove that trash, how will you transport it and where will you take it? Answer both of those questions by scheduling industrial dumpster rentals from ACES Disposal in Evansville, IN & Fairfield, IL.

Whether you're remodeling your facility or removing weekly waste, our crew can efficiently haul off and dispose of your unwanted trash.

We even offer trash compactor services, so you can haul away more with each load. Learn more about our industrial services by contacting us today at 855-500-2237.